Rev. Frank H. Everett - Pastor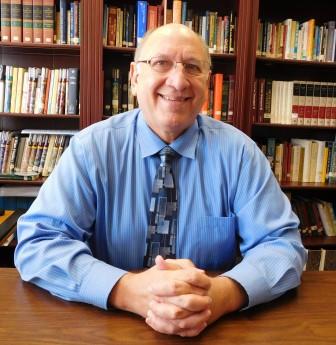 Rev. Everett grew up in Topeka, Kansas. Besides Greenfield, he has served in Crawfordsville, Indiana, and congregations in Oklahoma, Texas, Iowa, Nebraska, Florida, and Missouri. He is a graduate of Phillips University and holds a Master of Divinity degree from Phillips Theological Seminary, Tulsa, Oklahoma.
Rev. Everett has a special passion for preaching and teaching and keeping the church relevant. He also believes the church needs to serve the needs of the people in the community and around the world. He has developed a special connection with Global Ministry partner projects in India. He has participated in and helped lead mission trips to India three times in recent years.
Besides his church responsibilities, he is an avid baseball fan, enjoys hiking and biking (the kind you peddle), movies, concerts, the symphony, and musical theater. He is always glad to interrupt whatever he is working on to sit down and have a good visit over a cup of coffee.
Office Phone - 317-462-6348
email: fheverett@myninestar.net
Lynne Dewald - Office Administrator and Facilities Coordinator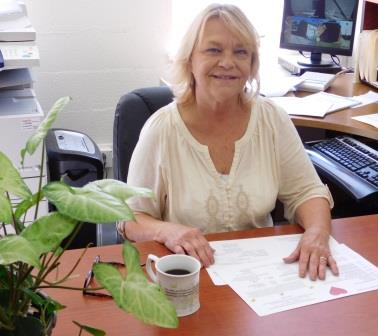 As anyone who has dealt with Lynne knows, she is a resourceful individual with excellent organizational skills and the ability to handle challenging situations. She is enthusiastic, flexible, and well organized with over a decade of experience in office management and customer service before joining the staff of Greenfield Christian Church. If you need to know something, Lynne has the answer!
Office Phone - 317-462-6348
email: gccoffice@hrtc.net
Molly Rondeau - Organist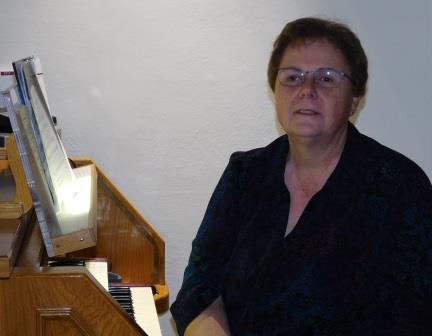 The church's historic pipe organ makes beautiful music at the hands of talented orgainist Molly Rondeau. She has played in churches for over 40 years and was happy to join Greenfield Christian Church as the organist in the fall of 2014. She has a baccalaureate degree in Music Education from Capital University, Columbus, Ohio, and studied piano and organ both during and after college. In her other life, she serves as Academic Affairs Coordinator for the Purdue School of Science at IUPUI.
Ryan Endris - Director of Music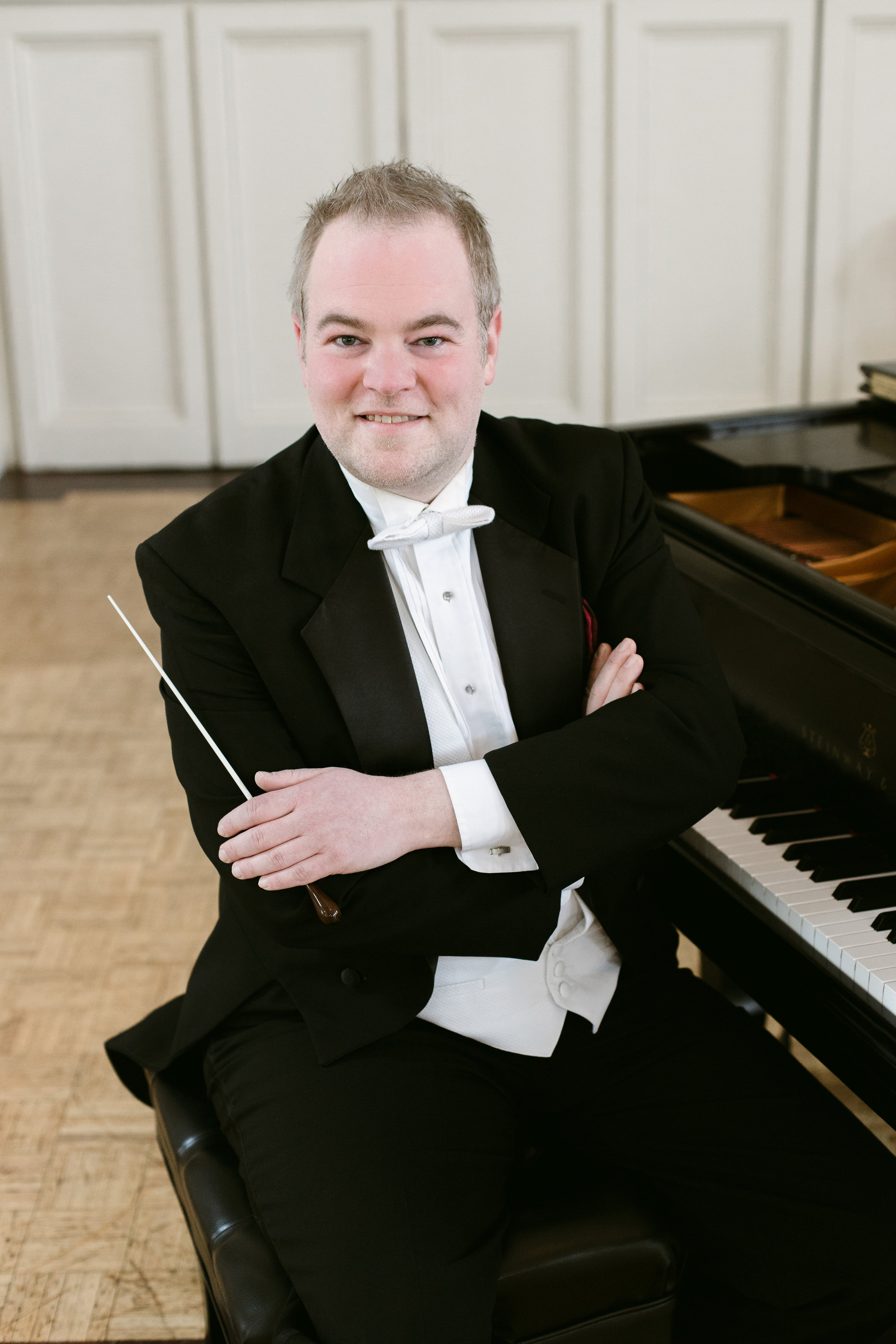 R. Ryan Endris has received critical acclaim for his "ability to imbue his vocal and instrumental forces with his view of the music" and for his ensembles' "clarity, exquisite phrasing, and vibrancy" (Bloomington Herald-Times). Notable appointments include Director of Choral & Vocal Activities at Colgate University in Upstate New York and Director of Music at First Christian Church in Bloomington, Indiana. He has recently appeared as a guest conductor for the Syracuse Vocal Ensemble and Monroe County School Music Association's Women's Honor Choir (NY), and he has served as a guest clinician at Creighton University (Omaha, Nebraska), University of the Andes (Bogotá, Colombia), University of Cartagena (Cartagena, Colombia). Most recently he delivered a presentation on the composer Antonio Juanas at the Universidad Autonoma de Mexico in Mexico City and led a two-day choral workshop with Voces de Toledo in Toledo, Spain. His recording with Collegium Mundi Novi, Antonio Juanas: Premiere Recordings of Selected Choral Works, is currently available under the Centaur Records label. In addition to maintaining an active conducting schedule, Dr. Endris has written several publications. He has published two books with For Beginners, LLC (The History of Classical Music For Beginners and Music Theory For Beginners), and his scholarly edition of Juanas's Ocho Responsorios para los Maitines de la Santísima Trinidad was published by Carus-Verlag (Stuttgart, Germany) in February 2019. Dr. Endris holds Doctor of Music and Master of Music in Choral Conducting degrees from the Indiana University Jacobs School of Music, as well as a Bachelor of Music Education (K-12 Choral/General Music).